Het noordwesten van Spanje vormt een blinde vlek in het gezichtsveld van de collectieve geest. Bij het woord `Spanje` doemen beelden op van zeg, een Costa del Sol, waar altijd de zon schijnt, maar nooit plaats op het strand is. Of Barcelona met haar iconische gebouwen en het struinen op de Ramblas. Of een andere plaats aan de Mediterraanse kust met tapas en sangria en cervezas en vinos en luxe appartementen en alle gemakken van de wereld. Het noordwesten blijft echter buiten beeld. En gelukkig maar. Mijn advies is om weg te blijven uit deze regio. Er valt hier niks te zien.
Behalve dan El Camino de Santiago. Oftewel, de verzamelnaam voor de eeuwenoude pelgrimspaden naar Santiago de Compostela, waar volgens de legende het lichaam van Sint Jakobus begraven ligt. (Voor degenen zonder christelijke achtergrond: dit was een van de discipelen van Jezus). Maar een pelgrimstocht…dat is toch alleen voor mensen met een spirituele crisis? Of niet dan? Ja precies, daarom is dit artikel geschreven voor de zoekenden onder ons alsook voor hen die de magie van lange wandelingen kunnen waarderen. Uitleg is overbodig. Vier onconventionele maar essentiële tips voor de moderne pelgrim.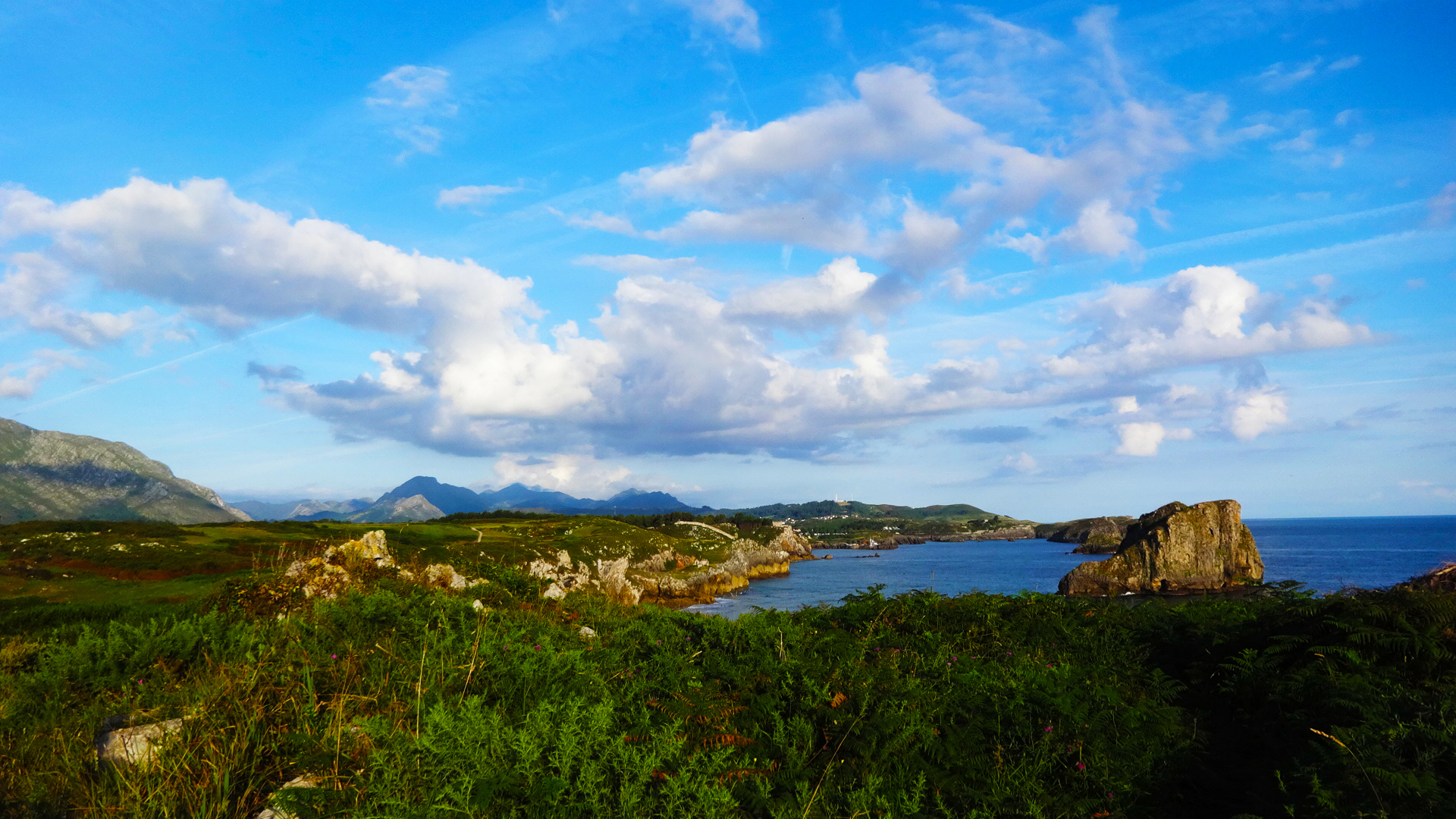 1. Naald & draad
Dit zou met stip bovenaan moeten staan op ieders lijst der wandelbenodigdheden. Naald en draad zijn onlosmakelijk verbonden met de tocht. Want blaren. En blaren zijn de vijand van iedere zichzelf respecterende voetreiziger. Velen hebben de trek moeten staken vanwege deze ovale met vocht gevulde opdonders. Het begint langzaam. Geleidelijk merk je een onaangename maar nog geen onoverkombare sensatie. Alsof er een klein steentje tussen je voetzool en schoenzool in zit. Hoe meer je echter loopt, des te erger het wordt. Het steentje is ingeruild voor een bot mes. En je bevindt je al gauw in een klassieke catch-22 situatie: wanneer je met een volgroeide blaar verder loopt, wordt de pijn steeds erger, maar wanneer je pauze neemt om van het lijden af te zijn, doet de intensere pijn bij het opstaan afbreuk aan de eerdere opluchting. Oftewel, you're fucked. En je moet nog 12 kilometer tot de volgende herberg. Daarom zijn naald en draad onmisbaar. Instructie: steek een stukje draad door het oog van de naald, verhit de naald vervolgens met een aansteker (om het steriel te maken) en prik dan door de blaar heen. Trek aan de naald totdat het draad door je blaar heen is. Wanneer het draad er voor de helft doorheen is, haal dan de naald weg. Het draad hoort te blijven zitten wanneer je loopt. De reden om dit trucje uit te voeren is zodat er zich dan geen vocht meer in de blaar kan ophopen.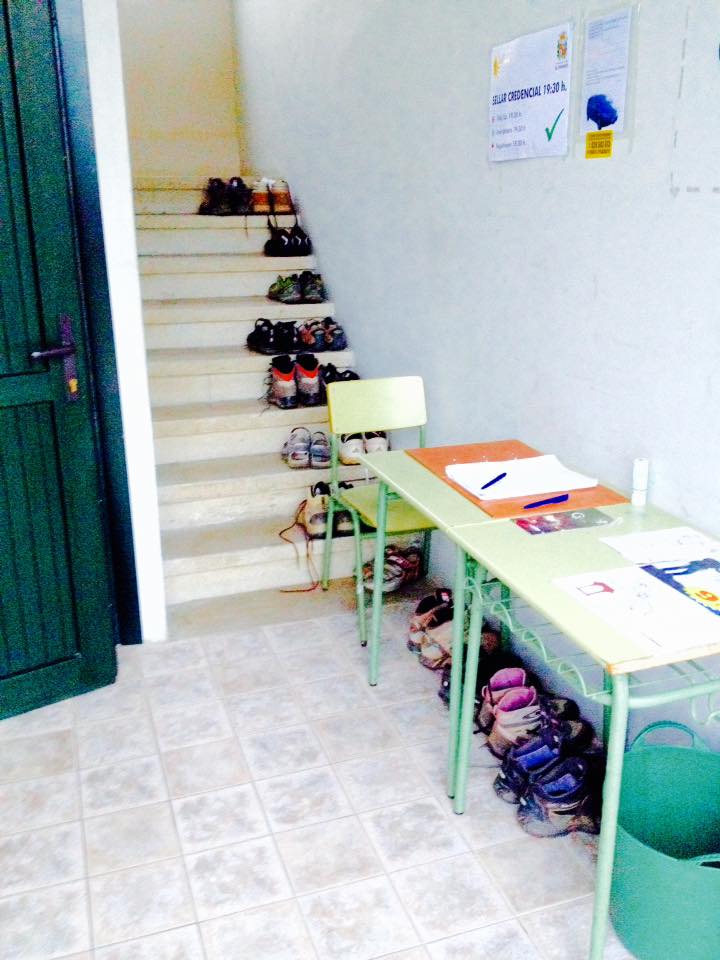 2. Neem een tent mee
Volgens officiële cijfers van het instituut voor pelgrims in Santiago de Compostela bereikten vorig jaar rond de 275.000 mensen de eindstreep. Dat zijn een hoop mensen. Maar maak je geen zorgen: het overgrote deel van die mensen begint op exact 100 kilometer van de kathedraal. De regel is namelijk dat men dan beschouwd wordt als een pelgrim en je dus een oorkonde in ontvangst mag nemen. Desalniettemin zul je, wanneer je ergens in de zomermaanden wilt gaan lopen, wel eens aan het einde van een lange dag voor de deur van een volle herberg komen te staan. Dan heb je in feite twee opties: ofwel verder lopen naar de volgende albergue de peregrino ofwel gros geld betalen voor andere accomodatie. Vaak is de dichtsbijzijnde herberg nog uren lopen en soms is het geval dat er geen andere accomodatie is te vinden. Daar zit je dan. Daarom is het handig om een tent mee te nemen, zo heb je altijd je slaapplek bij je. En een tent hoeft niet eens zoveel meer gewicht in je backpack te zijn: een eenpersoonstent van een paar tientjes weegt minder dan 1,5 kilo.
3. Kies niet voor El Camino Frances
Niet alleen naar Rome leiden meerdere wegen. Ook naar Santiago. Er zijn welgeteld 8 hoofdroutes. Veruit de populairste weg is de zogenaamde Camino Frances, die in het Franse stadje St. Jean Pied de Port begint. Veel mensen denken dat dit de enige weg naar Santiago de Compostela is, en dat vormt dan ook de reden dat deze route het meest belopen (of gefietst) wordt. Eveneens hebben film en literatuur bijgedragen aan die populariteit. Zo schreef Paulo Coelho in de jaren `80 The Pilgrimage en is de Camino Frances te zien in de film The Way met Martin Sheen. Hoe idyllisch het ook voorgesteld mag worden, feit is dat de Camino Frances relatief druk is. Slapen in een kamer met meer dan vijftig mensen is eerder regel dan uitzondering in de albergues municipal, en ook op de weg zul je nooit voor een lange tijd je eigen gezelschap zijn.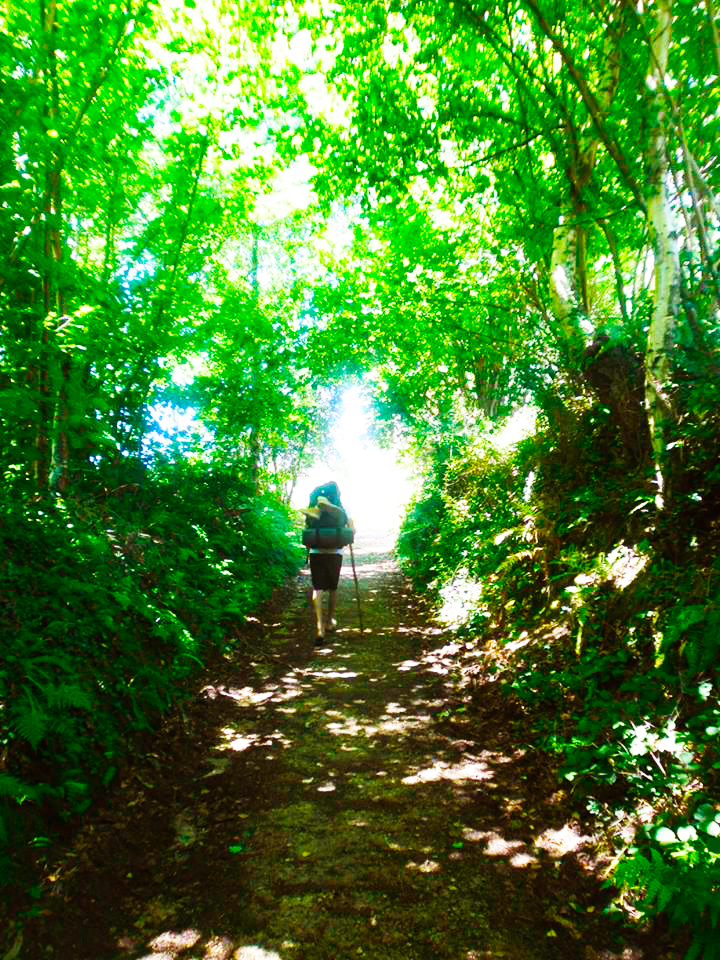 Voor degenen met eenzaamheidsangst is dit dan ook de beste optie. Als je liever een rustigere weg wilt nemen, kies dan voor bijvoorbeeld Camino del Norte die langs de kust loopt. Die heeft de charme van de oceaan, minder mensen op de weg (maar nog steeds genoeg om levenslange vriendschappen te doen ontstaan. Ondergetekende ontmoette zijn huidige vriendin op deze route) en doet zeker niet onder als het gaat om de esthetiek der natuur.
4. Doorgaan naar Finisterre
En we gaan nog niet naar huis, nog lange niet, nog lange niet. Als het lopen van een gewenning tot een overweldigende verslaving is geworden, en je na het zien van de Kathedraal tot het besef komt dat het eigenlijk verdomd jammer is dat het klaar is, kun je er altijd voor kiezen om gewoon door te lopen naar het einde van de wereld, zo'n 100 kilometer verder. Waarom ook niet? Marcheer op de tonen van het leven en doe het ultieme pelgrimsritueel: slaap op het strand van Finisterre, maak een kampvuur en verbrand je schoenen of iets anders dat sentimentele waarde heeft. En drink wijn tot de zon opkomt.
Het noordwesten van Spanje dus. El Camino de Santiago. Een eye-opener voor de geest. Viva la libre! Voor mensen die weten waarom. Maarrr…houd het juweel van Spanje alsjeblieft geheim van het plebs. Het zou zonde zijn als de files op de Route du Soleil zich zouden verplaatsen naar El Camino. Om dan zigzaggend om mensen heen te slalommen die de hielen van je voeten lopen. Voor die mensen: blijf maar zitten waar je zit, op je grote badhanddoek. Er valt hier werkelijk niets te zien.